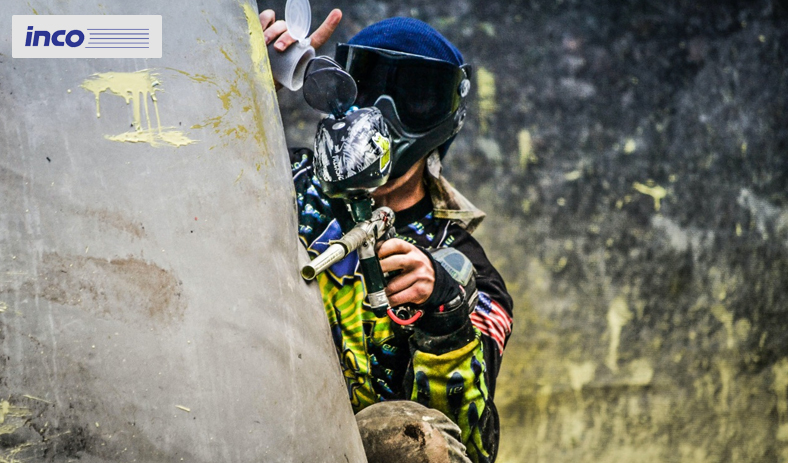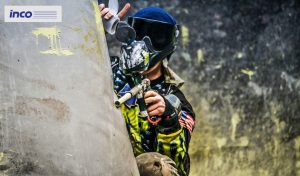 Paintballing is a niche, fun activity that involves teamwork, skill and co-ordination. Shooting games have always pulled mankind to their thrill and suspense of outcomes. Those who can relate to the sporting angle that brings through the paintballing game, they are always on the prowl for paintball gun sales either to purchase the equipment for this fun activity or upgrade the equipment they already possess.
Paintballing is spreading its popularity over India. As and when the people are becoming aware about the interesting dimensions this game brings to the fore, curious folk are checking out paintball gun price in India.
This article will inform you of the considerations involved in buying paintball markers and associated accessories.
7 Things To Consider Before Purchasing Paintball Guns
So you have decided to let the primal instinct of hunting take over you in a fun way? Good! But before you begin spraying everything walking on two legs with paint shots, here are few points you need to consider before you even buy your paintball guns.
If it is casual games you are looking for to play, go for low-tech & sturdier mechanical paintball markers. These guns are great for beginners and suitable for mildly competitive games. These guns don't require batteries to run and have fewer parts. Due to the circuitry involved & battery, these guns are louder and also a bit slower.
A good option for your pocket anyway, although their non-programmability reduces their versatility. But if you are playing only once or twice a month with friends, this is the gun for you.
Do you like the adrenaline surge in competitive games? Well, go for the electro-pneumatic gun then. Obviously, it is programmable for fire-rate, semi-auto, auto or burst, so trigger squeezing is reduced for you.
Electronic markers are more efficient, faster & less loud as they are connected to electricity.
This paintball gun's price has come down considerably but it is costlier than mechanical guns due to its added capability apropos power and mobility.
While buying a paintball gun, look for customization options it has. Mass produced paintball guns have interchangeable parts thereby enabling easy repair. Most guns allow changing barrels and hoppers. A little extra spending may afford you more customization for the long run.
Hold the gun & estimate how comfortable it feels. Don't just rush for the gun having more customization options which you won't even use that often!
Check maneuverability of the gun. See how smooth the trigger squeezing action can be with a gun. Test its safety feature and observe how fast & easy it is to replace a part of it. A gun which you handle clumsily will only mar the fun experience. It is common sense to use automatic marker if you are engaging in close-quarter paintballing..
Bear in mind that different types of paintball games will require different guns more suitable to respective game. Do proper research before finalizing on a gun. Paintballing is a rough game & guns that are used in it are prone to break after few uses. Consider the cost of replacing the same exact gun that has broken down.
If you have decided to buy a paintball gun that suits your requirement, always try going for a used gun if you can find it in good condition from a reliable seller. This will save you money. When buying online, make sure you know about any shipping costs involved.
Accessories You Need To Buy With A Paintball Marker
Paintballing games requires some accessories, apart from the marker itself. Here are some of the consideration for accessories:
Paintball tank: There are two varieties of propellants used in paintball – CO2 and HPA – each using a different class of tank. CO2 tanks are good for beginners as they are cheap and their refilling is also cheap and easily accessible. However, weather impacts these tanks making it mandatory for them to be completely emptied before refilling.
On-Off Valve: On-off valve of a CO2 tank is another accessory that you need to check out thoroughly. Keep in mind that paintballing is a rough deal, paintball gun is roughly used and thus its parts can get damaged after few uses. Replacing a valve can be costly.
Paintball mask: It is the most important and most visible accessory (apart from the gun) that is used in the paintballing game. However, it is very subjective as paintball mask sizing is varying and difficult at times.
Before making a purchase of it, borrow your friends' masks to get a feel of your own mask size. A mask may have dual pane (thermal no-fog lenses) lens or single pane lens.
Hopper: It holds several rounds of paint balls which drop into your paintball gun prior to firing it. Not all hoppers are same and thus you need to analyze and scrutinize any hopper vis-à-vis your requirement & marker. Ensure that using a particular hopper is jam-free & you can enjoy higher feed-rates as well.
Chest guard & neck protector: A comfortable, snugly fitting chest and neck guard will not only protect you from any serious physical harm but a cool design and color will add more fun and style to the game. This is mostly a one-time investment so buy the best & most comfortable stuff!
Inco has played a key role in popularising the sport in India, and given the fact that even 10-20 people can play at a time, many today actively seek out Paintballing venues.
We have tie-ups with the world's biggest paintball equipment manufacturers & we are distributors to the likes of Tipmann, which provides the best guns on the market that are both price-conscious and low-maintenance, and we also supply all over India. We carry every single type of equipment and support material associated with paintballing.
For more info about buying this fun-filled team game's equipment, reach out to us at Inco.