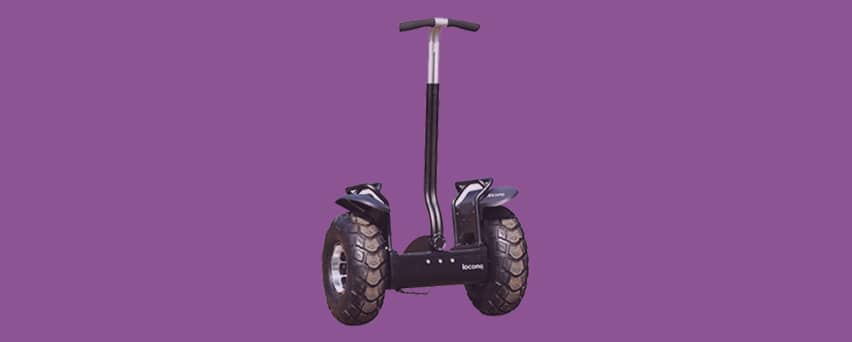 Locomo is a self-balancing, two-wheeled personal transport vehicle. The rider controls the vehicle's direction & spot rotation using the handlebar and forward/backward motion & speed using weight distribution on the vehicle's standing platform.
The vehicle moves forward as the rider leans in front, & stops when the body is straightened. After judging body posture position with an in-built precision gyroscope, the vehicle's electronic brain translates the input through a sophisticated and high-speed central microprocessor and actuates the 48V, 12 Ah battery which drives the motor to balance the scooter. On a full charge, one can enjoy non-stop travel up to about 30-35 km, and that happens without any carbon emission or environmental pollution.
Locomo has a 2D inertia sensor & 2 accompanying accelerometers that allow it to sense the body inclination of the rider, ensuring an intuitive, responsive movement system. Locomo's beefed-up wheels with off-road tubeless tires increase strength & stability. 6 well-positioned bright LED lights ensure safe usage even in the dark.
Locomo SBV is a state-of-the-art electronic vehicle introduced by Inco Mechel Pvt. Ltd. in India. Inco deals in a range of equipment and solutions pertaining to the sports and leisure industry, like Pedal Go-Karts, Ten-Pin Bowling, Family Recreation Center (FRC) Equipment, Ice-Skating Rinks, Water Sports and Adventure Sports in India.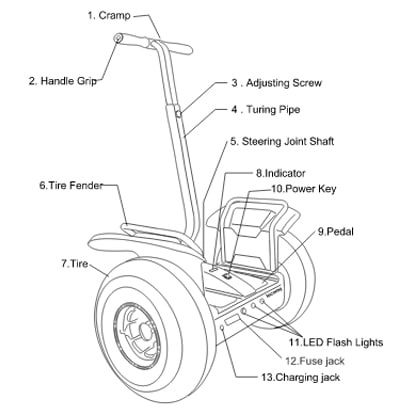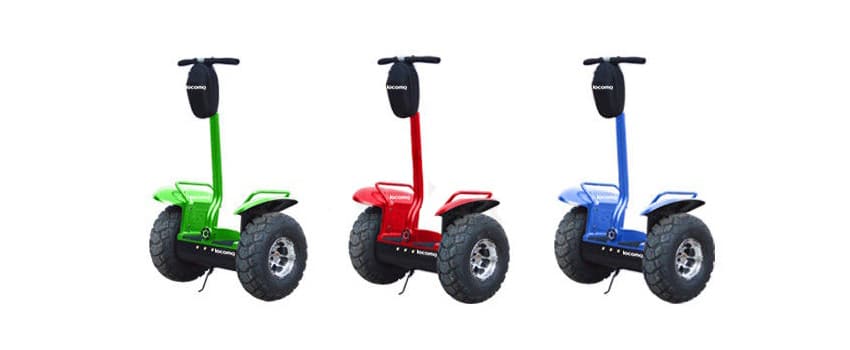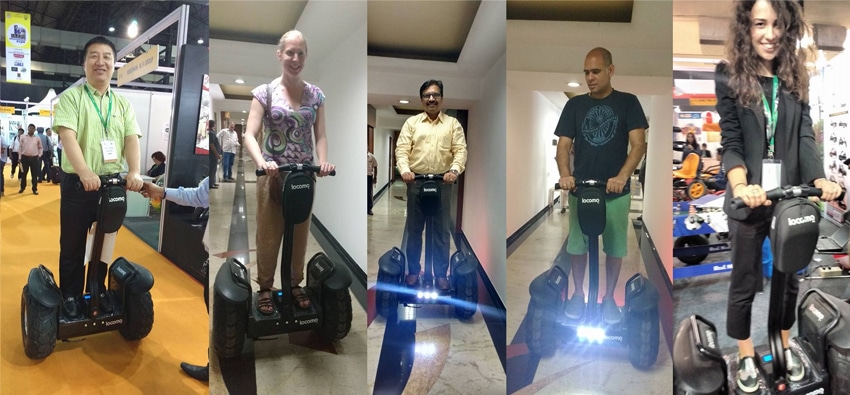 Locomo Self Balancing Electric Scooter is for adults use only (18yrs and above). Under no circumstances would the company be liable for any injuries, damage or loss caused to any user for any error.
Locomo Self Balancing Electric Scooter is for personal use only. The owner should strictly abide by the local traffic regulations; the company is not liable for any breach of local traffic laws and regulations by the purchaser or any other user.
Locomo should be used after proper training. Company shall not be held responsible for any injury, death occurred by any kind of accidents or mishaps.
Controller and Motherboard – 12 Months
Motor – 12 Months
Battery – 12 Months
The warranty will be activated for 1 year exactly from the delivery date. The parts only warranty is for faults derived from natural causes, Faults derived due to accidents are not covered by the warranty.
We can still service the Locomo, but there will be charges applied.