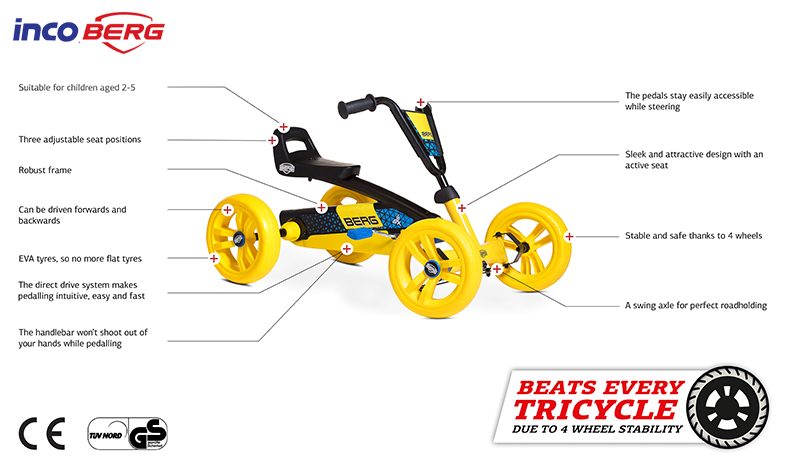 Let's face it. Kids have an indefatigable stock of vitality & activity. It really helps to have a children's pedal go kart for your kids to zip around the neighborhood (& thus expend some of their enthusiasm!).
It is unsurprising that the demand for kids pedal go kart in India has surged recently, owing to the minimal-contact safe sporting fun it promises to children. Inco Mechel provides exceptional quality BERG pedal go karts which guarantee years of fun for your kids.
Let us delve into what makes the BERG pedal go karts the perfect choice for your kids' idea of fun.
Why Choose BERG Pedal Go Kart?
There are many parameters upon which a children's pedal go kart should exceed any parent's expectations. Here is why a BERG go kart is the best pedal go kart for your child.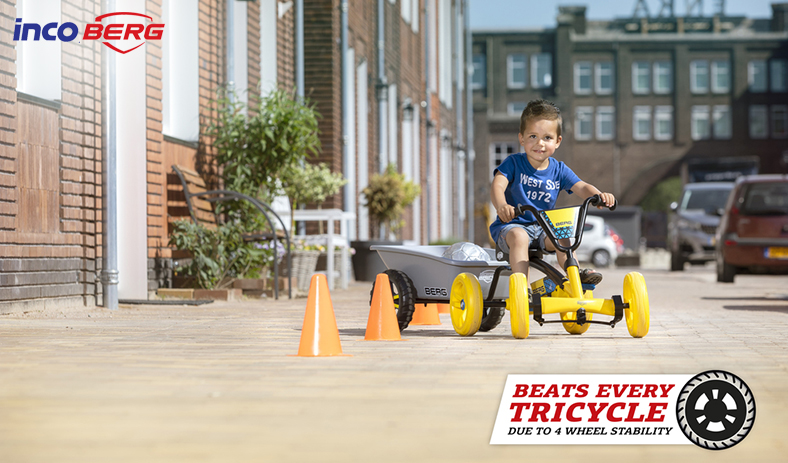 A BERG kids pedal go kart beats any tricycle due to the stability provided by its 4 wheels and pendulum axles that greatly enhance the stability even on uneven terrain. Even if the path is bumpy or the kids are super active, a BERG pedal go kart has great sturdiness which allows your kids to whizz through the neighborhood without any risk.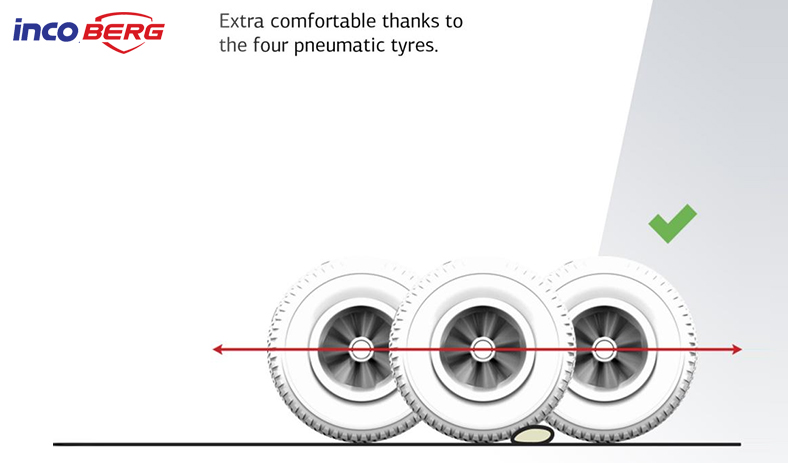 Mounted wheels, durable tires
As the wheels are mounted, they rotate lightly. EVA tires ensure that you don't have to deal with flat tires. Also, these tires provide an excellent grip on the road, further augmenting the kart's stability & ensuring no slipping. Ultimate air tires ensure comfortable rides.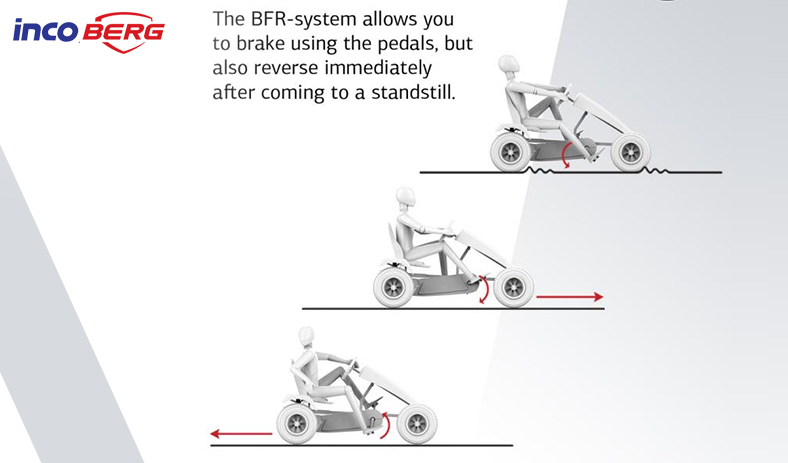 Each BERG go kart is fitted with a coaster brake. Be it cutting the tightest corners, going forward or backward, or braking within seconds – it is all quite simple, thanks to BERG pedal go kart's BFR (Brake, Freewheel & Reverse) system. It allows to keep the pedals still while the wheels keep turning
Direct drive system for high maneuverability
Thanks to the direct drive system in BERG pedal go karts, your child has to expend minimal effort in riding the go kart. The pedaling is smooth. Further, the provision of forward & backward pedaling makes it highly maneuverable. Some BERG karts are fitted with special racing tires having excellent road grip making it very easy for your child to dash through the streets without risk.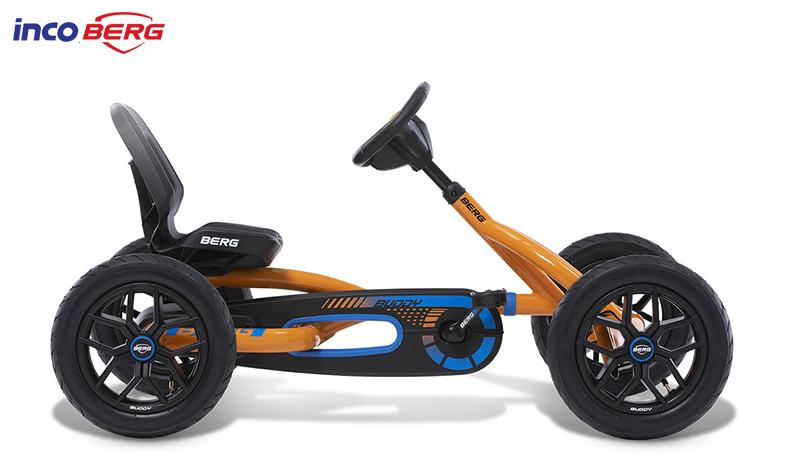 Safe gaming fun with a BERG pedal go kart is guaranteed due to its ergonomic design. From an early age, your child can learn to go-kart on it. You can also adjust its steering wheel height or the seating position as per your child's comfort.
The handlebar's height is also adjustable. Surely, with all these features, one can say that the kart grows with the child like a good friend.
Highest sustainability with minimal maintenance
As the frames of BERG pedal go karts are made of stainless steel with thick tubular structure, it incorporates high impact resistance & thus requires minimal maintenance, boosting overall sustainability of the pedal go kart.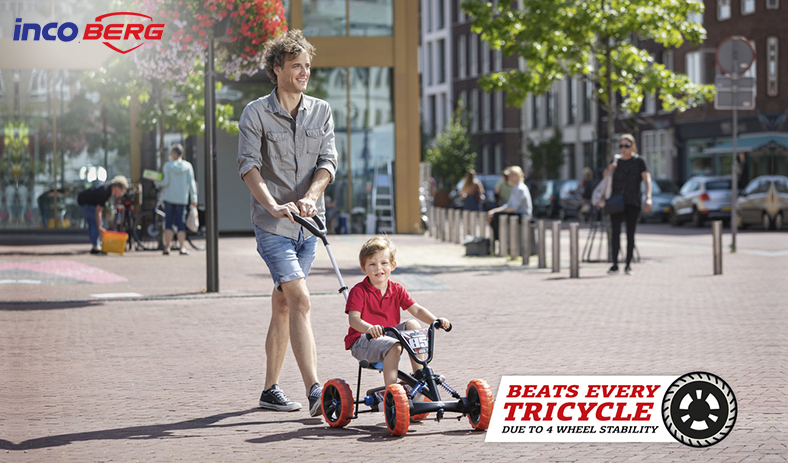 BERG go karts also allows great flexibility to the parents. The handlebar lock, when activated, renders the child incapable of steering so that you are in control when needed.
Also, if you set the kart in 'push' position, it switches off the pedals which allows you to push the kart without the pedals turning.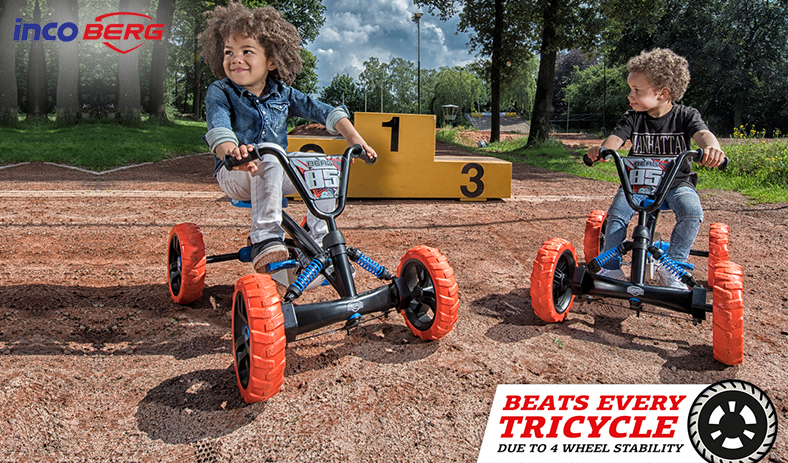 BERG pedal go karts have excellent finishing. You needn't worry about any sharp edges on your BERG pedal go kart, thanks to smooth welding seams. You won't find any part of the kart jutting out in a threatening way to pose any risk to your child.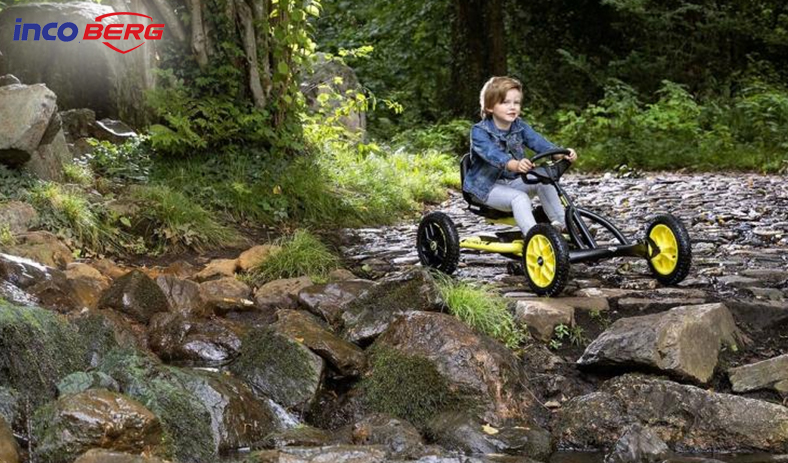 In light of the extreme movements which a go kart has to endure, BERG pedal go karts comes with sturdy steel frames (with special hand protectors also in some karts) and pneumatic tires, making them suitable for pre-teenage children. The agility which some of the BERG go karts can withstand is inspired from the movements on turning a motorcycle or a race car.
Tried & tested for quality
The BERG go karts undergo extensive testing for durability and quality. No wonder, warranty on all BERG go karts is a standard practice, making the karts timeless products.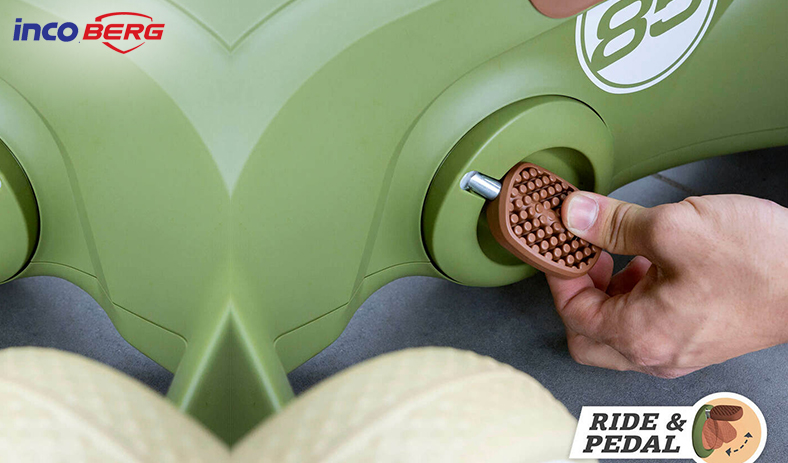 Hindrance free mounting/dismounting
The feature of folding pedals makes mounting/dismounting the go kart easy and safe for your child. Your child can first learn to scoot on the kart & later on move on to pedaling it.
Also, the saddle's structure is slide proof which adds to its list of safety features.
There are BERG go karts that allow your kid a good workout in the most fun way as those go karts are steered not only by moving the hands, arms or foot but by shifting the entire body weight.
A good example of the BERG pedal go karts is the BERG Basic BFR, which is based on more than 25 years of manufacturing experience. Its roll bearings ensure smooth spinning of the wheels & the steering can be done with just a finger due to the double ball bearing equipped steering mechanism. Its back pedal brake makes it a safe choice of model.
Are you mulling to buy the best pedal go kart online in India?
Inco Mechel is an official, authorized distributor for BERG Toys which is a leading manufacturer of outdoor playtime products like pedal go karts.
We offer their full range of pedal operated go karts suitable for kids of all ages. We also offer two and three seater family bikes and buggies locally.
Not limited to kids' fun, the karts we supply find applications ranging from personal utility to leisure and transportation activities in campuses & theme parks.
For more information, feel free to contact us anytime.