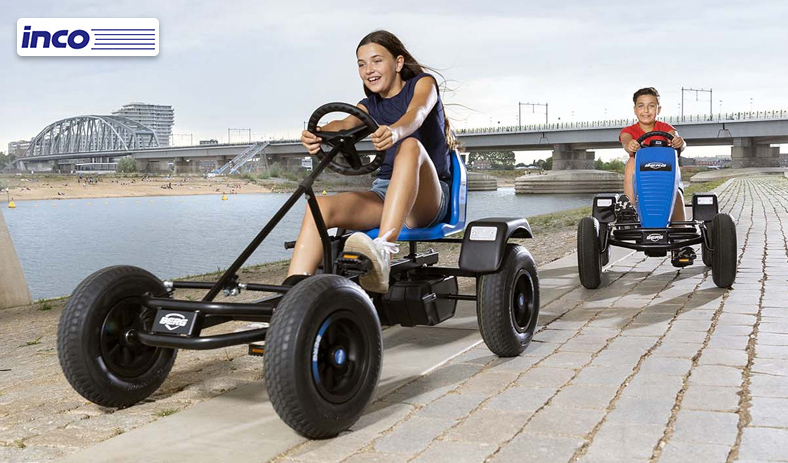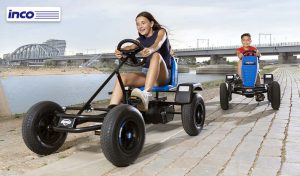 A fun outdoor playtime activity which can be enjoyed with minimal contact with others, go-karting in India has been gradually realizing its potential to draw people from across the ages & backgrounds in a fun and social way. In addition to the fitness and entertainment benefits of go-karting, it is also a mode of quick transportation over short distances.
BERG is a leading manufacturer of pedal go karts with over 25 years of experience in the industry and boasts of the largest range of high quality, Netherlands made pedal go-karts that are already in use in over 60 countries.
All the go-karts have a worldwide reach & support by BERG and in India, Inco Mechel is the sole distributor of BERG products.
Interestingly, BERG started as its CEO Henk van den Berg's hobby more than 29 years ago when he was playing outdoors at his parents' farm during summer. From the first go-kart made by him from metal tubes, wooden planks, wheelbarrow wheels, chain and pedals, BERG go-karts have come a long way to be an international company selling go-karts worldwide in several types and sizes to businesses and consumers alike.
The in-house designs of the karts & their striking appearance is inspired from renowned automobile brands like Ferrari, BMW, Ford, Jeep and John Deere, with whom BERG has tie-ups.
Licenses are obtained from those brands after which the go-karts get their brand image (logo, decorative trims and colors), followed by BERG's dedicated team producing the final products of excellent quality.
The awards and honors under BERG's belt speak for its supremacy in the market of leisure products.
In 2018, BERG won 'The Red Dot Award: Product Design 2018' for its youngest and most innovatively designed go-kart: the BERG GO². The 'Red Dot' is one of the most coveted quality marks awarded every year for excellence in design across 48 categories. BERG is a proud owner of 'The Red Dot'.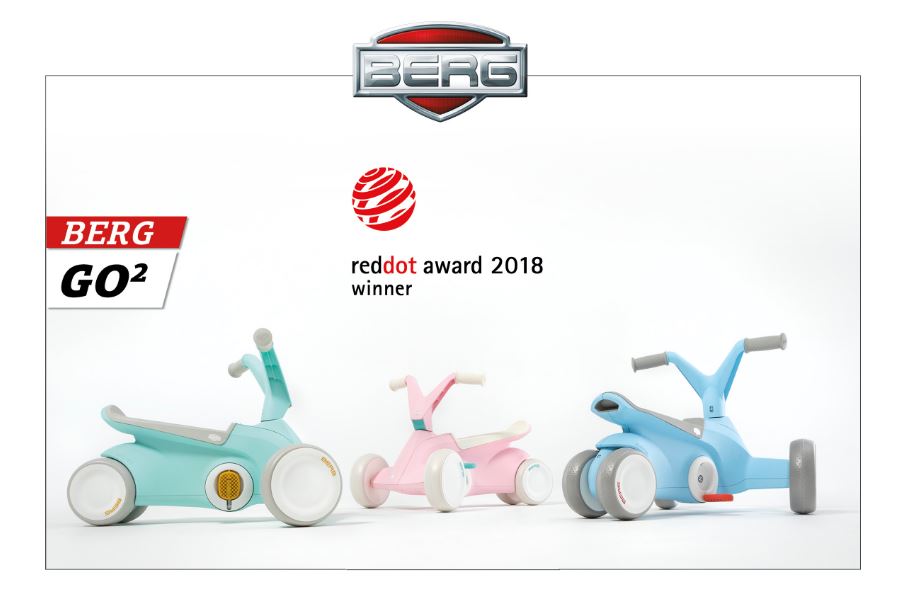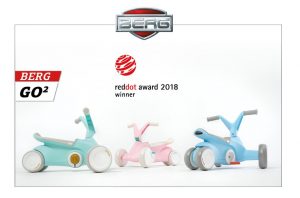 Extending the list of honors to its credit, the go-kart BERG GO² also clinched the 'Baby Innovation Award Kind + Jugend 2018' in the 'World of Kids Toys' category, establishing the go-kart as outstanding in the market for its design, material, appearance, practical utility, technology and, most importantly, innovativeness & safety.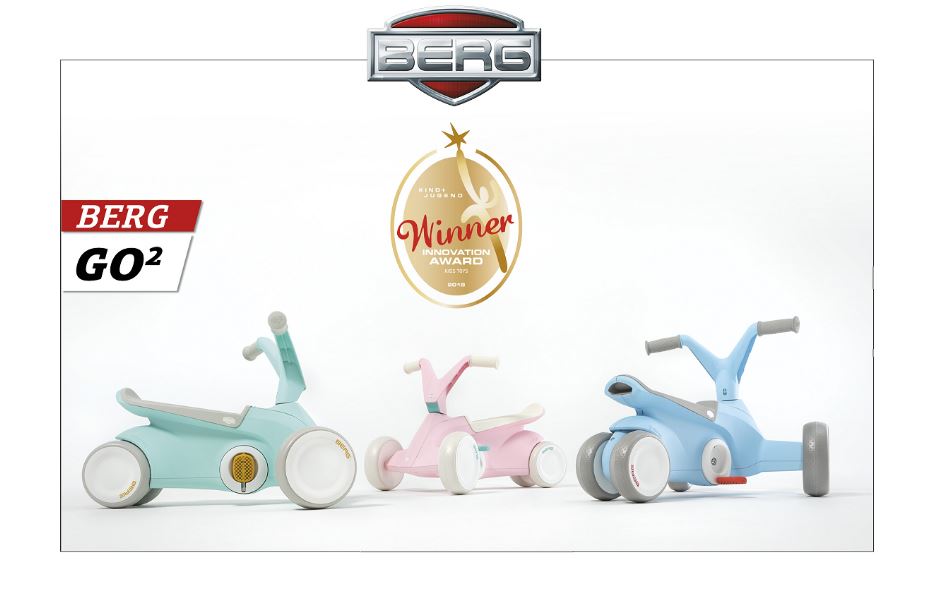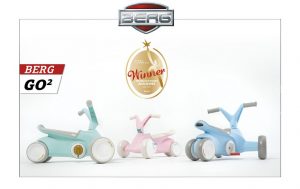 Moreover, one can find BERG's 'BMW Street Racer' pedal go-kart, which won the 'Red Dot Design Award' in 2016, in the Red Dot Design Yearbook, in the Red Dot Award Online Presentation and also in the specially designed Red Dot App.
High endurance, excellent sustainability, minimal maintenance, outstanding finishing, hindrance free mounting/dismounting, stylish looks & assurance of safety and quality make BERG go-karts eagerly sought timeless products everywhere, including India.
If you are wondering where to buy the best go kart online, you'd be happy to know that Inco Mechel Pvt. Ltd. is an official, sole authorized distributor for BERG Toys in India & offers BERG's full range of pedal operated go karts suitable for kids of all ages at the best competitive prices in the country.
Inco's affiliation to BERG and its being in constant touch with go-kart customers in India makes it privy to both the emerging trends in go-karting and the dynamism in the expectations of consumers.
This enables Inco to map those consumer requirements with the most suitable go-karts of BERG.
Ordering your go-karts from Inco saves you many costs (e.g. commissions of third parties) and most importantly, time. As a customer, you're also provided with firsthand insights about the niche from Inco's team of experts.
Need to place bulk orders for go-karts? No worries! Being the sole distributor of BERG Toys in India, handling bulk orders is something of a routine job which Inco is highly expeditious at. Wherever you wish your go-karts to be delivered, just let Inco know and it will be taken care of.
As an exclusive distributor, Inco Mechel is perfectly capable of stocking a huge inventory of BERG go-karts. This guarantees easy availability, and reach, of the products to the retailers and wholesalers, leading to increased distribution.
Inco Mechel has policies that protect the BERG products from being shipped to dubious locations. The carriers employed by Inco are reputable and they have a sound awareness of the challenges in delivering to some areas and have, thus, developed methods to minimize losses.
Also, Inco Mechel has experienced warehouse coordination staff that maintains the logistics by keeping a close watch on all warehouse activities.
As the customers are in direct contact with Inco Mechel, their complaints with respect to the go-karts are resolved promptly, thanks to the strong communication backbone established by clear cut policies for complaint resolution.
An efficient customer relationship management with quick complaint redressal turnaround is the hallmark of Inco Mechel.
Inco Mechel also facilitates quick information sharing between the Indian customers and BERG, and vice versa, in a fluid manner. Customers get to know about any new go-karts (or upgrades to the existing ones) BERG is coming up with.
BERG, in its stead, is continuously aware of the expectations of the end users in India as per the inputs provided by Inco Mechel.
Inco Mechel's deep understanding of the go-kart market in India makes it important for both the customers & BERG and BERG's continued affiliation with Inco for all these years establishes the latter's reliability and credibility.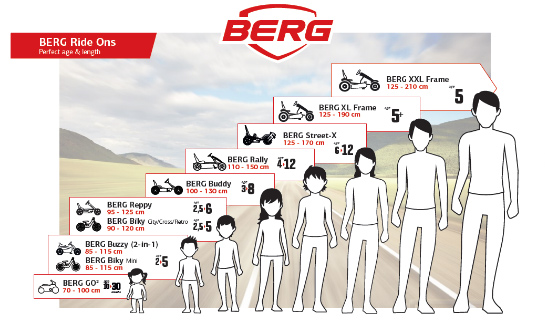 Inco Mechel has a diverse clientele in India which speaks of its expertise & credibility as a sole distributor of BERG go-karts in the country.
Many of those clients, who have access to open spaces for personal use, employ go-karts at rental basis as well and the popularity of go-karting is such that those clients broke even their operating costs within 1 year.
Here are some of the esteemed clients of Inco Mechel:
Club Mahindra Emerald Palms, Goa
Imagica Theme Park, Lonavala
Dreamland Amusement Park, Darjeeling
Aqua Space Entertainment, Kerala
Hotel Greenpark, Pune
Wonders Park, Navi Mumbai
RPM Go Karting, Bhopal
Mapple Adventure Camp, Ludhiana
Utsav Rock Garden, Hubli
Mahindra Holidays and Resorts India Ltd., Kochi
The Orsang Camp, Gujarat
Kushagra Park, Ahmedabad
Orange Entertainment Pre-school & Day Care, Bengaluru
As the largest Indian company channelizing capital goods for sports & leisure industry from some of the best known names in the world, some of the highly sought after & reliable go-karts which Inco Mechel supplies are
BERG GO² (suitable for kids ageing 10 to 30 months)
BERG Buzzy, BERG XL (and XXL) Frame (for kids ageing 2 to 5 years)
BERG Jeep & BMW Street Racer (for up to 12 year old kids), and many more.
Not only limited to kid's fun, the karts also find applications ranging from personal utility to leisure and transportation services in campuses, theme parks, shopping centers, promenades, commercial playgrounds & private estates.
Inco Mechel provides consultancy to those who are venturing out in go-karting. Moreover, it is also a renowned distributor of other products like pool/billiards table, ten-pin bowling, paintball equipment, boats, floating jetty and Locomo SBV (Self Balancing Vehicle) in India.
In order to grasp how we are redefining the idea of outdoor leisure activities in the country, feel free to contact us