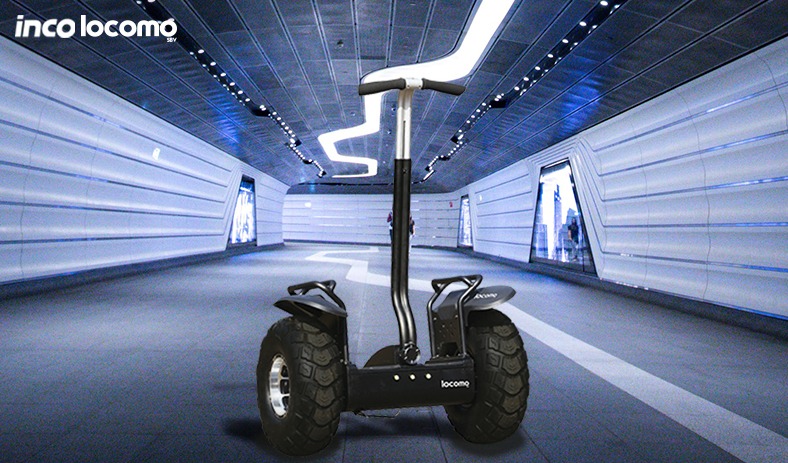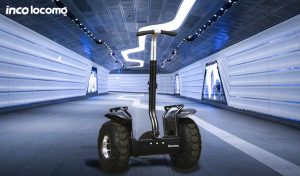 Since the emergence of the prevalent pandemic late 2019, commuting has become something of a 'COVID conundrum'. As the community way of life got redefined within few weeks into 2020, mass transit halted globally as quarantine was enforced to confine people in the safety of their homes.
It is only recently that public commuting has sporadically resumed, with strict guidelines & mandatory rules for physical distancing. Essential daily outside errands can't be dispensed with.
Whether the commute is to the nearby grocery shop, the chemist's, or even within a mall, physical distancing has to be adhered to.
Amid such restrictions, Locomo self balancing electric scooter perfectly fits the bill for personal and micro mobility. Although walking or cycling are options, an electric self balancing scooter is a popular choice as it is quick, nimble & most importantly, emissions free.
This is all the more crucial when governments have mandated the traditional public transport system to haul passengers at less than 50% of the carrying capacity to maintain social distancing. This is not very efficient apparently, hence Locomo an electric balance scooter is a win-win alternative for everyone.
Do 'Physical Distancing' with Locomo SBV
Here are the ways you can go about your daily routine with Locomo while following physical distancing norms.
Riding a self-balancing electric scooter is like a solitary exercise in itself. It keeps one distant from other things and people. You don't get in touch with surfaces that might be contaminated with the Covid-19 virus.
One doesn't need to expend large amounts of energy while riding the electric Locomo SBV, unlike cycling. It helps your immune system to build resilience while you are commuting around other people, following the physical distancing always.
Hitch a ride on Locomo self balancing scooter with handle to the supermarket or mall for getting much-needed food and supplies without much hassle, especially when you don't have access to a car. Keep rolling in the mall while you get your shopping done!
The pandemic has hit local businesses the worst. Commuting to your favorite local food joints can be done in complete isolation on Locomo SBV. That way, you can support the local businesses by picking up your take-out from a restaurant and scoot back to your home on Locomo.
Covid-19 has disrupted numerous scooter & cab sharing services. The frequent & easy commuting in the town is difficult now. Owning a Locomo self-balancing electric scooter will save you a lot of trouble in case of any emergency commute to a nearby locality.
Prior to the pandemic, roads used to be jam-packed with cars. Now that quarantine is in effect and transiting is only partially allowed, employees working in essential services like hospitals, law enforcement etc. are facing challenges in reaching their workplaces within short distances. Self-balancing electric scooter is an efficient solution for their dilemma.
With the changing norms, cities are developing ways to allow pedestrian & micro mobility options for granting transit to people with minimal human contact.
Locomo SBV is a state-of-the-art electric vehicle introduced by Inco.
It is a self-balancing, two-wheeled personal transport vehicle with 48V, 12 Ah battery which, on a full charge, provides non-stop travel up to about 30-35 km, and that too without any carbon emission or environmental pollution.
Its two beefed-up Kenda off-road tubeless tires increase strength & stability and the 6 well positioned LED lights ensure that you can commute easily even in the dark.
Locomo's standing platform smartly ascertains weight distribution of the rider to control vehicle's speed.
Check out other features & applications of Locomo and feel free to reach out to us for getting your own physical distancing abiding electric vehicle at Inco.